Και αυτή την εβδομάδα διαλέξαμε και σας προτείνουμε 10 ενδιαφέροντα προγράμματα από την Ισπανία που έχουν ακόμη διαθέσιμες θέσεις.

Με θέματα όπως η Αρχαιολογία, ο πολιτισμός, το περιβάλλον αλλά και η υποστήριξη παιδιών.
Βρείτε αυτά που σας ταιριάζουν και κάντε άμεσα την αίτησή σας.
1. SVIAN01-17, FORTALEZA DE LA MOTA, ARCH, 24/07/17 - 07/08/17, 18-26
If you love archaeology and would like to travel to Andalucía, have a look at this project located at the Alcalá la Real, a beautiful historic town not far from Granada situated on top of a hill. Here you will help a chief archaeologist in discovering the traces of a mighty Arab fortress, called Fortaleza de la Mota.

2. SVIAR02-17, HUESCA IS LEGEND, CULT ART, 13/07/17 - 27/07/17, 18-26
Participants will create and perform dramatized sightseeing routes, in order to spread the idea of tourism development through art performances in Huesca, a small town (50.000 inhabitants) only one hour away from the incomparable landscapes of the Pyrenean mountains in the North and thirty minutes away from the austere subdesert steppes of Monegros in the South.

3. SVIAR04-17, SOCIAL INCLUSION SHOW, SOCI EDU CULT, 24/07/17 - 07/08/17, 18-26
In this beautiful project located in the heart of Aragon, volunteers will paint an artistic mural and will carry out a theatrical performance with high social content related to differences between human beings. In the whole project will be involved campers, volunteers and people with intellectual disability.

4. SVICA05-17, CAMPO DE ARTE Y DE PATRIMONIO II, ARCH, 16/07/17 - 30/07/17, 18-30
By restoring and maintaining invaluable art pieces in the San Juan Bautista Church in the Cantabrian village of Pontones, volunteers will learn restoration techniques under the supervision of highly qualified professionals.


5. SVICA06-17, RUTA NORTE LEBANIEGO, CULT, 16/07/17 - 29/07/17, 18-30
Discover, maintain and develop the Lebaniego road, a pilgrimage route and a meeting place which ends in the monastery of Santo Toribio de Liébana, while living an enriching experience and learning about tolerance and co-existence.

6. SVICL02-17, MONLERAS II, CONS SOCI CULT, 25/07/17 - 08/08/17, 18-30
In this interesting workcamp located in Monlera, a nice town close to the famous university city of Salamanca, you will acquire competences in self-construction, bio-construction and sustainability; and will learn techniques to work with stones, lime, wood, vegetal roofs and decorative arts.

7. SVICL03-17, LACIANA 2017, RENO ARCH, 15/07/17 - 29/07/17, 18-30
Volunteer will take part in the archaeological excavation of Castro de La Muela, a beautiful historical site in the heart of Castile and León.

8. SVIEK04-17, CULTURE NATURE SPEAK ENGLISH IN BUSTURIALDEA II, KIDS 17/07/17- 31/07/17, 18-26
Volunteer will perform cultural and environmental activities with the youth and children of the area, so as to promote the learning and use of English in an enjoyable manner, in an amazing location, the seaside town of Mundaka, in the autonomous community of Basque Country, northern Spain.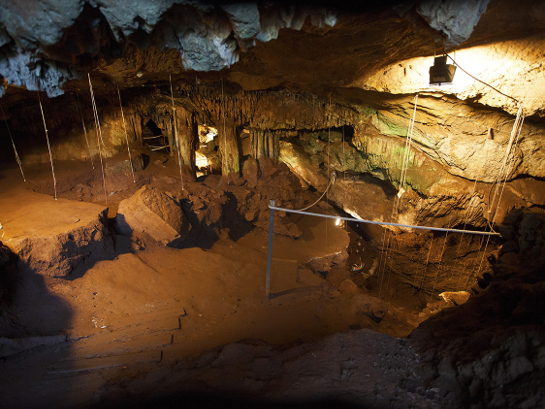 9. SVIEX02-17, CUEVAS DE FUENTES DE LEON, ARCH CULT, 10/07/17 - 24/07/17, 18-30
In this project located in the beautiful Extremadura, volunteers will be immerged in the nature, learn about archaeology, and discover the Natural Monument "Cuevas de Fuentes de Leon", they will participate in workshop of multiple disciplines linked to prehistory and Medieval archaeology, such as zoo archaeology, paleo botanic, experimental archaeology, and will make an excursion to other archaeological sites.

10. SVIMA02-17, BATANES II, ENVI, 24/07/17 - 06/08/17, 18-30
At "Los Batanes" estate in Rascafría, a town close to Madrid, volunteers will do a variety of maintenance and environmental activities, such as assisting in the dissemination and awareness of the environmental values , and carrying out tasks that help to its preservation.