Campaigns & Information events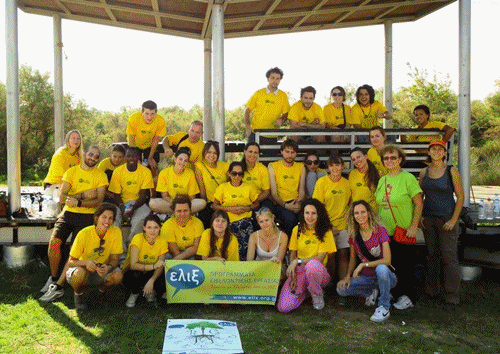 Withtin the network "Alliance of European Volunteering Service Organisations" ELIX participates in the
Accessing Campaign
The campaign is meant to raise awareness, encourage and support IVS organisations to participate in inclusion work, inviting them to reserve places in their workcamps for volunteers with fewer opportunities
Based on the principles of the Alliance Accessing Policy Paper, the campaign recognizes that taking part in an international volunteering project can play an important role in the personal and social development of volunteers and aims to make this opportunity available to a wider range of participants. It also recognizes that all participants can benefit when a workcamp is made up of a diverse group of volunteers. The campaign proposes the organisations to develop their communication and pedagogical methods in order to better involve volunteers from diverse social origins, facing specific difficulties or presenting special needs.
ELIX staff members participate in the Access 4 All Working Group. The group aims to support organisations to send and host volunteers with fewer opportunities on international workcamps.
The work includes:
Development of preparation and evaluation tools outgoing volunteers;
Development of information and support to organisations hosting volunteers;
Actions which seek to increase the amount of volunteers from a diverse range of backgrounds that take part in international volunteering;
Creation of a camp list, where the organisations can share the target groups that can be included in the activity.
Environmental Sustainability Campaign
ELIX participates to underline the importance to promote and coordinate common actions for environmental sustainability and gave life to the International Sustainability Campaign in IVS.

The Alliance Flag Tour – 2011
It celebrated the values that voluntary service has on society and individuals. By supporting the European Year of Volunteering 2011 and the International Year of Volunteers +10, the Flag Tour aimed at encouraging active involvement of people in civil society. The campaign strengthened the partnership within the wider Alliance network of members and partners: for 9 months, from March to November 2011, 3 flags travelled through 25 countries worlwide visiting 60 workcamps and events implemented by 33 organisations and with 1600 participating volunteers!