[Τι είναι το πρόγραμμα EVS, παροχές και προϋποθέσεις].
Η ΕΛΙΞ σε συνεργασία με την UNA Exchange οργάνωση της Ουαλλίας αναζητά ένα εθελοντή EVS από την Ελλάδα για να συμμετέχει στο πρόγραμμα EVS στα γραφεία της οργάνωσης ProMo-Cymru στο Cardiff της Ουαλλίας.
Η θέση είναι εξασφαλισμένη και η διάρκεια του προγράμματος είναι από τις 01.09.17 έως τις 31.07.18.
Ο εθελοντής θα υποστηρίζει ανάγκες τις οργάνωσης όπως την παρουσία στα Social Media, την διοργάνωση και υλοποίηση δράσεων και άλλα πολλά όπως μπορείτε να διαβάσετε παρακάτω.
Περισσότερα για το πρόγραμμα:
Hosting: ProMo-Cymru (PIC 934669788)
Host project
ProMo-Cymru Ltd was established in 1982 as South Wales Co-operative Development Association. It is a registered charity and social enterprise with a trading arm. The organisation has evolved, developed and diversified over the past 30 years whilst always remaining true to its principles of working together in cooperation and the underpinning vision: to empower people and communities to create positive change.
ProMo-Cymru's mission: to listen, break down barriers and build bridges in order to bring positive change and lasting relationships between individuals, families, communities and authorities. It provides innovative and creative solutions through meaningful conversations, digital technology and by working together.
We provide expert advice and solutions for engaging with communities and creating positive change. Whether that's leading on consultations, providing training, building websites, starting a helpline, shooting a video, transforming buildings into creative hubs or facilitating workshops… we do whatever it takes to find a solution with everyone involved.
The organisation has three main areas of business:
The Helpline – Our experienced advisers deliver an information, advice and advocacy service for children, young people and families. Using the best in ICT, people can text, IM or call to get the support they need.

EVI- Ebbw Vale Institute: http://www.ebbwvaleinstitute.org/ - ProMo-Cymru has worked to bring the Ebbw Vale Institute (EVI) back into use as a vibrant community space for cultural activities, learning and social enterprise for communities in Blaenau Gwent and develop a sustainable plan to upgrade the Institute as a long term community asset to deliver sustainable regeneration in the area.

Communications and Multi Media- The communications and multi media team delivers the content and communication elements to all of ProMo-Cymru's projects. The work is very varied and can involve working with young people to create content for TheSprout (Cardiff's website for young people), delivering marketing campaigns for the Meic helpline or promoting information in a video format for the FamilyPoint website.

This team also delivers communication and multi-media services to the Third, Voluntary and Public Sector. Our services include creating digital content, social marketing, websites, digital and creative training, training young people in film, photography and radio, youth and community engagement.
ProMo operates principally in Cardiff, the capital city of Wales, but delivers projects all over Wales.

Project outline
Promo is looking for 1 volunteer to help support and develop their work at their office based in the lovely Cardiff Bay working in the Communications and Multi-Media team on different projects, including The Sprout, MEIC, Ebbw Vale Institute and the FamilyPoint project.
Main tasks
The EVS project will in part be developed according to the interests and abilities of the volunteer but will broadly cover the following areas:
- To develop an exchange of experiences and ideas between the volunteer and the young people involved with ProMo Cymru.
- Assist in the core office of Promo with tasks related to HR, PR and general admin work.
- To support development of ProMo Cymru's activities, it's contact with the local communities and its nationwide profile.
- To help bring a European dimension to ProMo Cymru's activities.
- To provide multi-media support in web, video, photography and content production.
- To assist with marketing and social media
- To assist with workshops (video, photography, drumming).
- To assist with exhibiting at events
- General duties.
After spending one month or so discovering what the organisation does and where it's different areas of work are, the volunteer will then be able to focus on one area and work closely with one or two particular staff members
Required skills
ProMo Cymru is looking for volunteers with an interest in communications, multi media and a general interested in youth work, arts/ culture, events and community work.

It is vital that the volunteer be able and willing to work on his or her own initiative and use her own ideas for inclusion in the project. Experience of working with young people may be useful but is not our foremost criteria. Experience in film making, communications, promotion, marketing and events will also be considered an asset.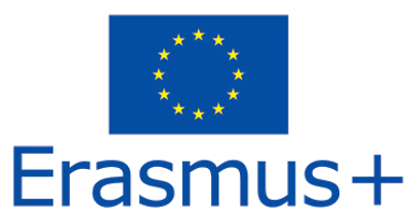 Practical conditions
The volunteers will live centrally in Cardiff with other EVS volunteers in a shared house. Each person will have their own bedroom and will share kitchen, bathroom and living room. An amount of approximately £250 will be paid once a month for food and pocket money.
Things you should know
This project really demands a lot of initiative and self-motivation. You will need to have a background in this field in order to make the best use of the 11 months. As ProMo organises events and workshops, some working time is during unsociable hours, i.e. weekends and evenings. This is especially true during the summer months. You would therefore be expected to work where necessary out of the normal 9 – 5 Monday to Friday routine. However as the working week is only 35 hours you would be able to take time off during the week.

Application Process
Whilst Promo is the actual host of this project, UNA Exchange is the coordinating organisation and administrating the whole EVS project. Hence, you will apply for this project with Promo through UNA Exchange.

Please read carefully through the description, consider to go online as well to find more information about Promo Cymru (http://www.promo-cymru.org) . The project will start on 1st September 2017 – 31th July 2018 (11 months). Please make sure you are available to dedicate this time period to volunteering in Wales.

To apply for this project please complete the UNA Exchange application form and send it together with a copy of your CV and a motivation letter to Αυτή η διεύθυνση ηλεκτρονικού ταχυδρομείου προστατεύεται από τους αυτοματισμούς αποστολέων ανεπιθύμητων μηνυμάτων. Χρειάζεται να ενεργοποιήσετε τη JavaScript για να μπορέσετε να τη δείτε. (please copy your sending organisation into the email). Application deadline is the 10th April 2017.
Please use the following in your email subject: "your name" :: Promo Cymru
ΠΡΟΣΟΧΗ!!! Επιπλέον όταν αποστείλετε την αίτησή σας, το βιογραφικό και το motivation letter σας μην ξεχάσετε να το κοινοποιήσετε (Cc:) στην ΕΛΙΞ στο email μας Αυτή η διεύθυνση ηλεκτρονικού ταχυδρομείου προστατεύεται από τους αυτοματισμούς αποστολέων ανεπιθύμητων μηνυμάτων. Χρειάζεται να ενεργοποιήσετε τη JavaScript για να μπορέσετε να τη δείτε. ώστε να μπορέσουμε να παρακολουθήσουμε την αίτησή σας καθώς η ΕΛΙΞ θα είναι η οργάνωση αποστολής σας.