Η ΕΛΙΞ σε συνεργασία με την Concordia, οργάνωση της Γαλλίας, αναζητά δύο εθελοντές EVS από την Ελλάδα για να συμμετέχουν σε δύο προγράμματα Short Term EVS, με τίτλο "EVS 4 ALL".
Οι θέσεις είναι εξασφαλισμένες και η διάρκεια των προγραμμάτων είναι:
Πρόγραμμα 1: από τις 04.08.17 έως τις 25.08.17.
Πρόγραμμα 2: από τις 09.08.17 έως τις 30.08.17.
What is a Short Term EVS?
It is a program for young people aged between 18 and 30, resident in the country of their sending organization. More specifically, it addresses young people with fewer opportunities, that is, with disadvantaged backgrounds and fewer opportunities compared to their peers whenever disadvantage limits or prevents participation in transnational activities for reasons such as:
- educational difficulties: young people with learning difficulties; early school-leavers; low qualified adults;
- young people with poor school performance;
- economic obstacles: people with a low standard of living, low income, dependence on social welfare system or homeless; young people in long-term unemployment or poverty; people in debt or with financial problems;
- cultural differences: immigrants or refugees or descendants from immigrant or refugee families;
- people belonging to a national or ethnic minority; people with linguistic adaptation and cultural inclusion difficulties;
- health problems: people with chronic health problems, severe illnesses or psychiatric conditions;
- social obstacles: people facing discrimination because of gender, age, ethnicity, religion, sexual orientation, etc.;
- people with limited social skills or anti-social or risky behaviors; people in a precarious situation;
- (ex-)offenders, (ex-)drug or alcohol abusers; young and/or single parents; orphans;
- geographical obstacles: people from remote or rural areas; people living in small islands or in peripheral regions;
- people from urban problem zones; people from less serviced areas (limited public transport, poor facilities).
Young people who will participate to these short term EVS can participate after to a long term EVS (up to 11 months) if they wish to to do so.
Περισσότερα για τα προγράμματα
Project 1: PNR DES MARAIS (04.08.17 - 25.08.17):
Beginner or advanced: you are interested in ecology, in sustainable development, organic farming? Come to discover or rediscover environmentally responsible tools and practices. By participating in this project you have the possibility to experiment, to live for 3 weeks following eco-friendly principles. You will have the opportunity to renovate a former manor in masonry with natural materials, to meet market gardeners and to support them in their activities, to cook with local and organic products, to bake bread, to build an earthenware oven, to make yourself your cleaning products for the program ... You will find out a responsible consumption by giving priority to local products.
You will discover a very beautiful environment: hedgerows, marshes, seaside, heaths...It is the 4th time that Concordia organizes an international program with the Cotentin and the Bessin Marshland Regional Nature Park. Located in the south of the Cotentin's peninsula, this wide surface of marshland polders hosts a unique fauna and flora. The Park's House proposes touristic information, exhibitions and animation in the aim of discovering natural and architectural heritage. Around this place, you will have the opportunity to hike, sail boats, discover the local and environmental heritage and enjoy animations. This project is a part of a long-term project. This is an old farm built with homemade mud bricks, owned by the Manche region. This place is now used for the trainings organized by the Regional Nature Park about homemade mud bricks building.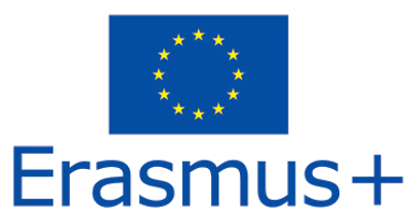 Work:
Continuing last year's work, you will take part in the restoration of the farm frontage. Two leaders will supervise the work and introduce you to traditional techniques: masonry works, using lime mortar, repairing joints...
Accommodation and food:
You will be staying in a collective accommodation under tents in a field, the toilets and bathroom will be in a building. The meals will be taken in the building. The group will be sharing the cleaning chores and preparing meals together. You will buy most of your supplies directly from local and organic producer.
Location and activities:
60 km south of Cherbourg and 20 Km north of Saint-Lo. For more information about the park: www.parc-cotentin-bessin.fr
Special requirements and remarks:
The program is focused on ecology, historical heritage and nature. We wish to host volunteers interested in eco-friendly practices or wishing to discover eco-friendly consumption. You may work on small scaffoldings; you should therefore be able to work at heights.
Meeting point: Carentan train station
Closest airport: Paris
Project 2: ALBINE 1 (09.08.17 - 30.08.2017):
Near the village of Colombières-sur-Orb is the departmental site of the Albine, where you will create a biological pond. Nearby you'll find the Gorges of Héric where you can swim and even go kayaking. You can also enjoy this typical landscape to hike.
Work: Your task during this project will be to create a biological pond to enable the spawning of Salientia amphibians (salamanders, newts, frogs).
Accommodation and food: You will be accommodated under tents. Tents will be provided but you can bring your own if you want. The group will be sharing the cleaning chores and preparing meals together.
Location and leisure: Colombières-sur-Orb is located in the Herault County (Region of Occitanie).This village is located in the canton of Olargues. The volunteers will discover the rich natural heritage of this region and various activities (kayaking, hikes…). For more information: http://www.otcaroux.fr/fr/colombieres-sur-orb.html
Special requirements and remarks: Please bring working clothes, closed shoes, warm clothes, protection against the sun (hat, glasses, sunscreen) and your swim suit. As the nights can be quite cold, remember also to bring warm clothes and a good sleeping bag and mat. You can also bring recipes from your home country, musical instruments and games.
Foreigners belonging to the European Union must bring with them a personal EHIC (European Health Insurance Card), and everybody must, in any case, bring their insurance certificate.
Meeting Point: Bus stop of Colombières-sur-Orb.
Closest airport: Montpellier, Marseille or Paris
FINANCIAL CONDITIONS
Pocket Money: Participants will be provided with pocket money upon arrival. The allowance will be 5€ per day per volunteer.
International travel costs:
The volunteer will receive a financial contribution to his/her travel costs from Athens to the locations of the projects and back. The maximum refundable amount is 360€ (for distance between 2000-2999 km ) including the return trip (in case the travel cost is higher, the volunteer will cover the difference). *(It means that if you have a budget of 360€ and you spend 260€, you will receive all 260€, and in this case will be the 100% of the travel. Otherwise for example, if you spend 400€ with a budget of 360€, we will reimburse you up to 360€.)

Insurance: The volunteer will receive health insurance, third party liability insurance, as well as general accident insurance via the group insurance of the European Commission (free of charge for the volunteer).

Applications: Deadline for applying is 04/06/2017!!!

Please fill the below online application and send your CV to Αυτή η διεύθυνση ηλεκτρονικού ταχυδρομείου προστατεύεται από τους αυτοματισμούς αποστολέων ανεπιθύμητων μηνυμάτων. Χρειάζεται να ενεργοποιήσετε τη JavaScript για να μπορέσετε να τη δείτε.