Σε συνεργασία με την Σλοβακική οργάνωση INEX Slovakia, η ΕΛΙΞ σας προτείνει ένα πρόγραμμα EVS μεγάλης διαρκείας στην Μπρατισλάβα, στο οποίο οι εθελοντές θα υποστηρίξουν τις δράσεις της οργάνωσης αυτής.
Για αυτό το πρόγραμμα η INEX Slovakia αναζητά συνολικά τρείς εθελοντές/εθελόντριες, διαθέσιμους/ες από τον Φεβρουάριο μέχρι τον Δεκέμβριο 2018.
Αναλυτικότερα
Dates of the project: 01/2/2018 – 31/12/2018
Are you....
- Responsible, flexible and tolerant ?
- Focused on working with youth?
- Creative and ready to take initiative?
- Passionate about volunteering?
- Interested in workcamps?
- Positive and open-minded person?
- Coming from a EU country?
If you answered 'yes' to all the above questions..... Then we want YOU!!!!
One piece of advice: don't forget to show your motivation!
Main activities of the EVS volunteers
Taking part in the preparation and realization of our activities which are mostly based on organizing leisure time activities for young people: we would like to involve EVS volunteers in various actions. At the beginning we will introduce our activities to the volunteers and it will be up to them to assess where they want to get involved. The choice will be done according to volunteers' abilities and skills, but we would encourage them to try to participate in activities in which they could develop and gain new experiences and skills. Volunteers will be involved in the whole process of preparing and realizing the activity. Of course we will help them and we will work in a team.
We will always explain how we plan to organize activities and we will welcome the volunteers' initiative and contribution with creative ideas and inputs. We would especially like to involve EVS volunteers in the following activities:
- "Tea meetings" - EVS volunteers may contribute with ideas for the topics of "tea meetings"; they create invitations for our volunteers; prepare the office according to the what is needed for the meetings; prepare the material for the "tea meeting". Furthermore, we would be very happy if volunteers could present their own country, culture and ideas.
- Trainings for our volunteers - due to their abilities, experiences and skills we would welcome volunteers' participation in our trainings which we organize for our future camp leaders. EVS volunteers may help and support us with organization and logistics, by buying materials, preparing the program, etc. We would welcome the creativity and initiative of the volunteers.
- Becoming the co-leader in the workcamps in Slovakia - according to volunteers' interests, they will have the chance to participate in one (or several) international voluntary workcamp in Slovakia. Volunteers will have the opportunity to put into practice the theoretical knowledge gained during the project, thanks to the direct contact with a group of young people from different cultures.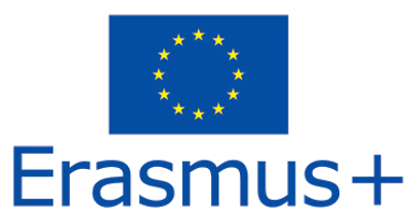 - Organizing events in cooperation with our partner organizations - volunteers will create the program for the activities; they will prepare and help to implement them; promote them among our volunteers and motivate them to participate. Volunteers will also contribute with organizing free time activities for disabled people.
- Promotion of voluntary work and EVS - promoting voluntary service among youth is always important. This is why our EVS volunteers will visit schools and run presentations and workshops about volunteering. They will also be part of our promotional team. Indeed, on a daily basis, volunteers will deal with our social media tools, such as Facebook, LinkedIn and Twitter, as well as with the content of INEX web page.
- Participation in the workcamps abroad - if interested, volunteers will have the opportunity to participate in an international voluntary workcamp abroad.
- Administrative work - we would like that EVS volunteers helped us with some administrative work, such as sorting and copying documents and performing other tasks. They will help with shopping, going to the post office and working with our web-page and database. EVS volunteers will communicate with our volunteers, in order to inform them about our actions. Communication will be conducted by email, phone and in person when volunteers will visit our office. Activities will be flexible and will depend on the phase of the project. We will create an individual timetable for each volunteer which will fit his/her skills, abilities and wishes. In case we organize the project and the volunteer is involved, she/he is welcome to join the whole project and to help to run the activities. In case the amount of working hours is higher than usual, the volunteer will get alternative holidays.
Board
EVS volunteers will receive food allowance and pocket money at the beginning of each month. They will manage their money on their own and from these finances they will buy their food. They will prepare meals by themselves. A fully equipped kitchen is available in the flat where they will live.
Accommodation
EVS volunteers will live together in an appropriately equipped flat only 5 minutes far from the INEX Slovakia Office. The apartment has laundry facilities, a fully equipped kitchen and is situated near the city centre, all the important institutions are around.
Language course
EVS volunteers will learn the Slovak language by taking private lessons. Slovak belongs to the Slavic group of languages and, although it may seem difficult, it is a beautiful language.
Travelling in Bratislava
Volunteers will use public transport (buses, trams, trolleybuses). They will arrange the card for public transport together with their mentor who will give them useful information on the public transportation system.
Holidays
EVS volunteers will have 2 days off per month. The exact dates will be arranged after an agreement with the supervisor. For an 11-month project, the overall number of free days is 22.
For more information you can have a look at:
the EVS diary of our former EVS volunteers http://www.inex.sk/eds-dennik-2016
the EVS diary of our current EVS volunteers http://www.inex.sk/eds-dennik-2017
photos from different activities: http://www.inex.sk/en/galerie
Υπόλοιπα Οικονομικά Στοιχεία
ΤΟ ΠΡΟΓΡΑΜΜΑ EVS ΚΑΛΥΠΤΕΙ:
1. γλωσσική και πολιτισμική κατάρτιση
2. το μεγαλύτερο μέρος τους κόστους ταξιδιού, ανάλογα με την χιλιομετρική απόσταση, μετάβαση στη χώρα του προγράμματος και επιστροφή από αυτήν
3. διαμονή, διατροφή και ένα μηνιαίο επίδομα
4. ασφάλιση υγείας για το διάστημα της εθελοντικής υπηρεσίας
5. χορήγηση πιστοποιητικού που θα βεβαιώνει τη συμμετοχή στο πρόγραμμα
6. υποστήριξη μετά την επιστροφή για την αξιοποίηση της εμπειρίας σας.
Διαδικασία συμμετοχής
Για να κάνετε αίτηση απαντήστε ΑΜΕΣΑ πλήρως το online ερωτηματολόγιο στα Αγγλικά. Αμέσως μετά αποστείλετε ένα βιογραφικό και ένα Motivation letter στα αγγλικά στην Monica στο Αυτή η διεύθυνση ηλεκτρονικού ταχυδρομείου προστατεύεται από τους αυτοματισμούς αποστολέων ανεπιθύμητων μηνυμάτων. Χρειάζεται να ενεργοποιήσετε τη JavaScript για να μπορέσετε να τη δείτε.
Οι προεπιλεγμένοι υποψήφιοι θα έχουν συνάντηση Skype με τον συντονιστή του προγράμματος.
ΠΡΟΣΟΧΗ!!! μην ξεχάσετε το παραπάνω email να αναφέρετε: "ELIX Conservation Volunteers Greece is my sending organisation" και βέβαια να το κοινοποιήσετε (Cc:) στην ΕΛΙΞ στο email μας Αυτή η διεύθυνση ηλεκτρονικού ταχυδρομείου προστατεύεται από τους αυτοματισμούς αποστολέων ανεπιθύμητων μηνυμάτων. Χρειάζεται να ενεργοποιήσετε τη JavaScript για να μπορέσετε να τη δείτε. ώστε να μπορέσουμε να παρακολουθήσουμε την αίτησή σας.