Η ΕΛΙΞ, εταίρος του προγράμματος ανταλλαγής νέων "Young Activists for Peace and a World We Want", έχει εξασφαλίσει για εσάς και αναζητά 5 άτομα ηλικίας 18-26 και έναν αρχηγό ομάδας ηλικίας 18+, που θα συμμετέχουν στην ανταλλαγή νέων που διοργανώνεται από τις 8 έως τις 19 Ιουλίου 2018 κοντά στην πόλη του Sievershausen στη Γερμανία (κοντά στο Αννόβερο) και συγχρηματοδοτείται από το Erasmus+.
Στο πρόγραμμα θα συμμετέχουν εκτός της ΕΛΙΞ και της ICJA της Γερμανίας που έχει τον συντονισμό, οργανώσεις από την Γεωργία, την Γερμανία, την Ρωσία, και την Τουρκία, για συνολικά 29 συμμετέχοντες/συμμετέχουσες από αυτές τις χώρες.
Η προθεσμία για αιτήσεις για αρχηγό είναι στις 21 Μαΐου 2018, η προθεσμία για αιτήσεις για συμμετέχοντες/συμμετέχουσες είναι στις 23 Μαΐου 2018!
Αναλυτικότερα:
Young Activists for Peace and "World We Want"
International youth exchange in Sievershausen / Germany from 08.07. to 19.07.2018
In view of growing discrimination, hate speech and intolerance against migrants and refugees in many EU countries, the aim of this project is to strengthen the foundations for peaceful communities by enabling the dialogue between young people about the future of our planet, as well as fostering their active citizenship and democratic values. It also aims at empowering the participating young people and youth workers to stand up against anti-Islamism, racism and intolerance, and for the utopia of a better world based on peaceful dialogue. Overarching Topic are Sustainable Development Goals and the contribution that their achievement could make to a lasting peace.
The empowerment to active, responsible and open-minded citizens will enable youngsters to participate as active citizens in the fight against rightwing propaganda, discrimination against Muslims and human rights violations against refugees and migrants. The project also emphasizes the importance of including young people who had to flee from their countries in this struggle and process, and to make their voice being heard.
Therefore, we invite 29 young people from Georgia, Germany, Greece, Russian Federation, and Turkey. This youth exchange is designed for interested youngsters between 18- 26 years which would like to be trained as "peace makers" and will participate in encounters and joint activities with a group of young refugees living close by. This intense experience of living, reflecting, learning, working and deciding together will be a good practice for democratic decision-making and peaceful conflict resolution. This will foster the capacity of participants to engage in dialogue and to have a better understanding of conflicts between religions and/or worldviews. This experience will also provide ideas on how to become active and participate in the construction of peaceful and pluralist societies in the EU and worldwide.
In addition, volunteers will learn about the Sustainable Development Goals (SDGs) which have been adopted by the UN to give an answer to the most urgent problems we face in current times, such as wasting ecological resources; climate change; unequal distribution of power and wealth; and the permanent endangering of peace and stability. SDGs shall support us as agenda to reach a sustainable, peaceful, prosperous and equitable life for all people of this planet.
The activities in detail
- Orientation about program, venue and getting to know each other
- Two-day workshop "Young People as Agents of Peace" led by trainer Christoph Pinkert
- One day workshop about Sustainable Development Goals SDGs
- Several days workshops together with refugees living in a camp in neighboring town
Introduction of the team
There is an international team waiting to accompany you during the program: Anna Letsiou, experienced in activities related to Young Activist for Peace, and Margarita Matveeva, EVS volunteer at ICJA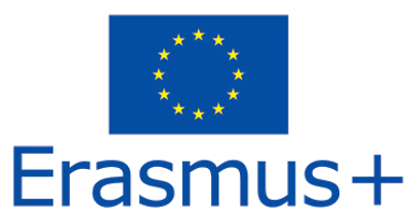 Conditions of participation:
• 5 participants + 1 youth leader for each partner organization
• Participation fee to be paid το ICJA, 40 Euro (it will be deducted from the travel reimbursement).
• Youth leaders do not need to pay any participation fees.
• Date of arrival 08.07. in the afternoon.
• Date of departure 19.07.2018 after breakfast
• Age: from 18 - 26 (younger or older upon request possible). Youth leaders no upper limit (18+).
• Language: English.
• You should have strong interest in the topic and be ready to participate in workshops and all social activities.
• Accommodation and food are free, according to a sustainable lifestyle we prefer food with less meet.
Venue of the training
The Peace Studies Center Sievershausen was established in the rooms of the Sievershausen Lutheran Church community almost 50 years ago. Those were the times when the Vietnam War escalated. Expansions and further re-organizations followed. Now there are several buildings surrounded by a nice park, including a guesthouse and a museum with an assembly hall. Every year an international workcamp is carried out there, and the place really benefits from this international atmosphere. The seminar house offers sleeping rooms for 3-4 people, volunteers will have a lot of space for meetings, cooking, dining, relaxing and for indoor and outdoor activities. Sievershausen is located 30 kilometers East of the Lower Saxony provincial capital Hannover on the freeway to Berlin http://www.antikriegshaus.de/. The accommodation for asylum seekers, with whom will cooperate, is in Lehrte, a close-by little town in the north of Sievershausen.
The projects "Young Activists for Peace"
ICJA has been organizing annual peace-educational youth meetings and trainings since 2015, in which young people and youth workers are able to exchange information on current crises and problems within Europe and / or neighboring regions, and to work on topics relevant to them through interactive, participatory methods of non-formal learning.
"Young Activists for Peace" stands for:
- The international commitment of young people in solidarity with others in Europe and beyond.
- The intensive encounter and sharing of young people from different social and cultural origin and world views.
- The mediation of peace pedagogical basic competences certified trainers * according to the pedagogical concept "Young people becoming agents of peace".
- Meetings and joint activities with target groups and stakeholders of the chosen topic.
- Workshops with committed activists and excursions to civil society initiatives.
- Artistic workshops (theater, video, performing arts) for dealing creatively with the respective topics and to reach more young people with these topics.
Υπόλοιπα Οικονομικά Στοιχεία
Το κόστος μετακινήσεων επιστρέφεται στους συμμετέχοντες μετά από την ολοκλήρωση του προγράμματος και αφού έχουν καταθέσει τα απαραίτητα χαρτιά (αποδείξεις, εισιτήρια, boarding pass, κλπ…). Σύμφωνα με τους νέους όρους του προγράμματος Erasmus+ και σύμφωνα με την χιλιομετρική απόσταση το ποσό επιστροφής είναι μέχρι 275€(*) για κάθε συμμετέχοντα.
*(It means that if you have a budget of 275€ and you spend 200€, you will receive all 200€, and in this case it will be the 100% of the travel. Otherwise for example, if you spend 300€ with a budget of 275€, we will reimburse you up to 275€.)
Η διαμονή και η διατροφή των συμμετεχόντων καλύπτονται πλήρως από το πρόγραμμα.
Το ποσό συμμετοχής προς την ΕΛΙΞ είναι 20€.
Το ποσό συμμετοχής προς την οργάνωση φιλοξενίας είναι 40€ και θα αφαιρεθεί από την επιστροφή των ταξιδιών εξόδων.
Σημαντική Σημείωση
Για να δηλώσετε συμμετοχή συμπληρώστε στα αγγλικά την παρακάτω φόρμα συμμετοχής μέχρι τις 23 Μαΐου 2018 (για αρχηγό 21 Μαΐου)!